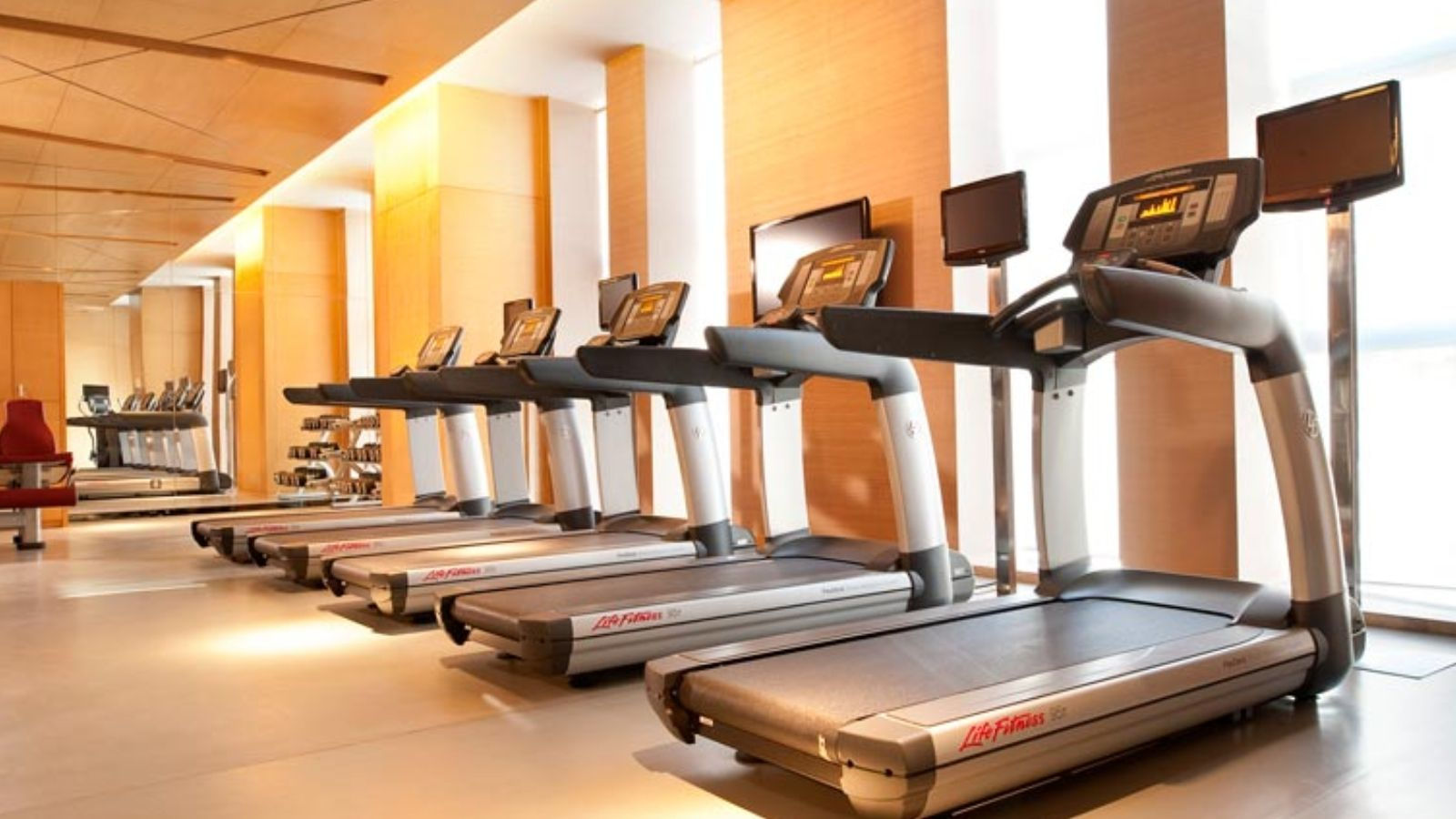 Our air-conditioned Fitness Room includes the latest in cardio equipment, Engage™ by Life Fitness, with 19" LCD television screens situated in front of each machine. A high-quality, user-friendly selection of strength machines and free weights are all available.
Our professional and attentive fitness associates are on hand to help. A multi-function training room offers yoga classes and a variety of other instructed classes for your convenience. To book a space in a class, please phone the hotel in advance to find out class times. Advanced reservations are required.
Filtered water is available. A separate sauna, steam room, and Jacuzzi are located in each of our well-appointed, separate changing room facilities.